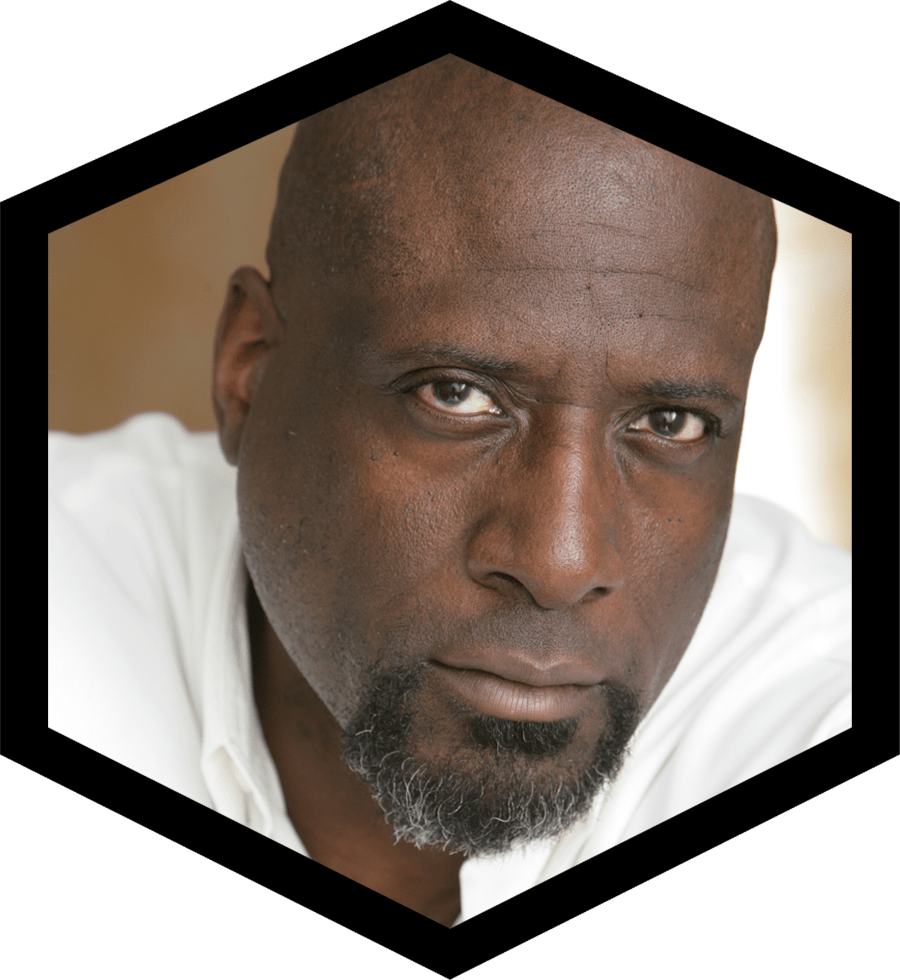 KEVIN GREVIOUX
WRITER
Kevin Grevioux is a screenwriter, producer, actor and a graphic novel creator who has 20 years experience in the film industry. After graduating Howard University with a degree in microbiology, Grevioux came to Hollywood where he acted in several films including, Alien Nation, The Mask, Congo, Batman Forever, Tim Burton's Planet of the Apes, The Hulk and Men In Black II. Kevin also co-created and wrote the original screenplay to the successful Underworld franchise, starring Kate Beckinsale, which was his first produced writing credit. He was also a co-producer on the film series and played the character RAZE. Grevioux has just completed production on his latest film from a screenplay he wrote I, Frankenstein, starring Aaron Eckhart, produced by Lakeshore Entertainment. It was based on his original graphic novel.
In addition, Grevioux is a prolific writer in the comic book/graphic novel world. He has worked for both Marvel and DC Comics having written such characters as Spider-Man, Blade, Iron Man, Batman, Superman, the Phantom and the critically acclaimed Adam: Legend of the Blue Marvel for Marvel which he created.
He has established an independent creator-owned comic book/graphic novel company called Darkstorm Studios. Under this imprint Kevin has created ZMD: Zombies of Mass Destruction, I, Frankenstein, Monstroids, Shurika, Skull & Guns, The Gray Men, Alius Rex and Battlesphere. As well as Astounding Comics, which produces all-ages titles such as Valkyries, Njuma, Cryptokids, Guardian Heroes, The Atoms Family, The Toy Box, Mighty Girls, The Vindicators and The Hammer Kid.
Grevioux animation credits include The Atoms Family, an unproduced pilot for Starz and episodes of both Ben 10: Ultimate Alien and Avengers: Earth's Mightiest Heroes.